WE BELIEVE THE IDEAL
PACK IS THE ONE YOU
FORGET ABOUT WHEN RUNNING.
---
A second skin fit, no bounce, no chaffing, & unconstrained breathing.
It's the pack that's ideally sized for the distance
you're running.
A pack where each pocket and adjustment is so perfectly located, that access is achieved through normal body gestures.
This pack is made tough, yet light, & won't fall apart when
tugging & giving it the miles.
No gadgety locks, tabs or hooks that save 1-2 grams but that are impossible to manipulate while running.
The perfect pack brings solutions to situations you've already lived.
It also offers you the choice as to how you prefer packing your gear.
The perfect pack is the one where you feel you're sharing the same passion & needs as the one who designed it.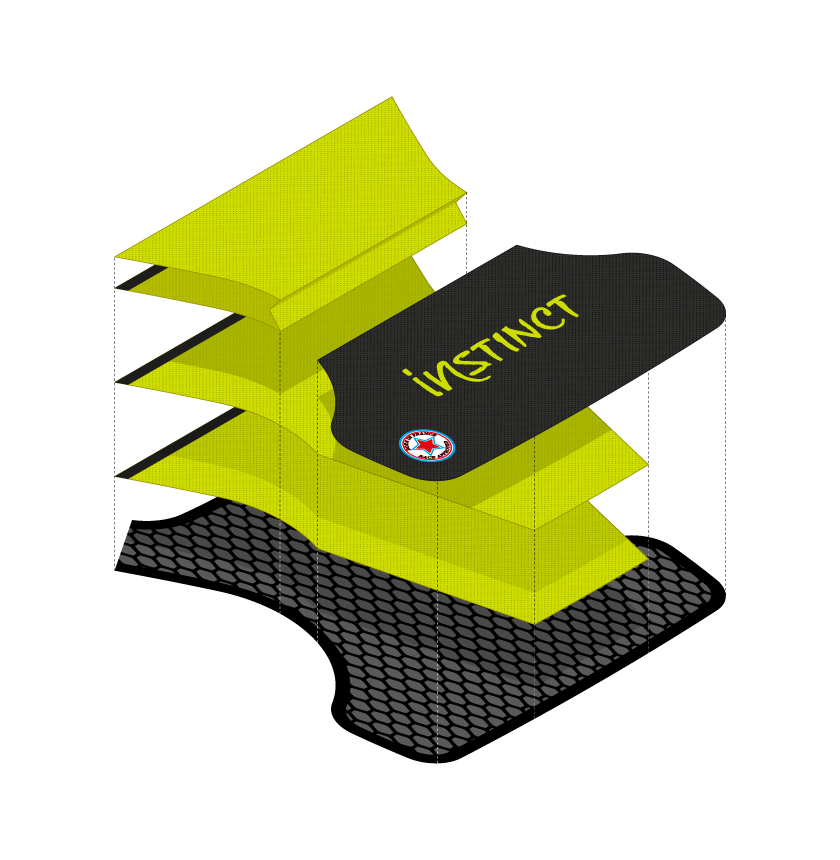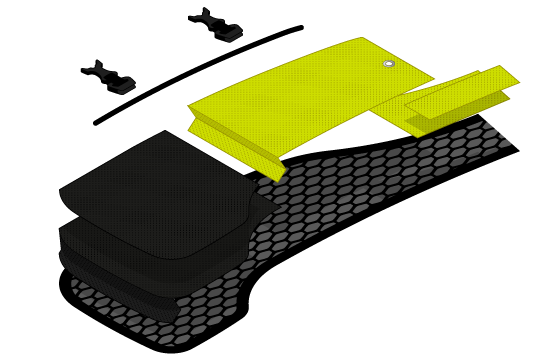 REDFINING HYDRATION SOLUTIONS
---
INSTINCT brings audacious solutions by asking "the right questions" as to how to hydrate, feed & carry with the greatest eas possible.
At the heart of each product is the desire
to achieve the greatest degree of
function, accessibility and ergonomics.
Discover the array of assets that define an INSTINCT pack.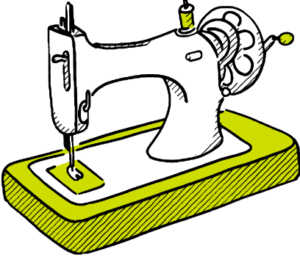 Minimal Body Contact



Discover greater liberty of movement, less weight & increased cooling.

High Sitting Packs



Our packs are high sitting. This frees the lower back from side-to-side swinging & pack chaffing. Feel free, lighter & cooler.

Best Materials



Using the absolute highest quality materials means less chaffing, greater resistance, better cooling & ventilation.

Adaptive Fit



Our unique designs & custom fitting solutions allow our packs to fit the great majority of men and women runners.

Hydration



Carry all of your hydration & feed up front. Independent pockets mean quick and immediate access. No shuffling of feed in order to get your softflasks back in their pockets. No need for pulling them out or pulling up your shoulder strap in order to drink. Softflasks are set high for instant access. Only remove when refilling.

Adjustable Front

Sternum Straps


Nylon bindings allow on the run adjustment and fine tuning all while ensuring stability with heavy front loads. Easy to grasp buckles for quick on/off in all weather conditions. No more fidgeting with small fixtures that look cool but are impossible to un clip while running/racing.

Top Pocket



Over the shoulder top horizontal pocket. Immediately & easily access rain gear and much more. No need to stop and remove your pack while running in order to access your rain jacket.

Elastic Side Lacing



Our unique elastic side lacing allows for a custom fit to almost any body type. With the front chest straps secure, the side lacing allows a close to body fit & unconstrained breathing. You'll also discover a bounce free run.