SENSATION ICE SHORT SLEEVE  : ULTRA COOL TRAIL RUNNING SHIRT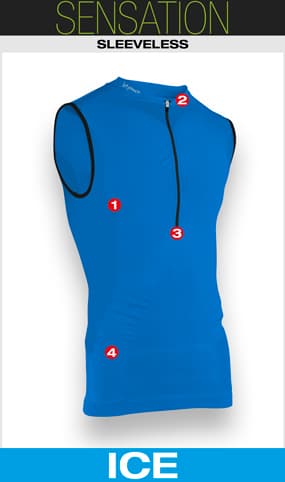 INSTINCT's cool solution for hot situations.
It combines unique Nilit Breeze refreshing fibers with our new heat & sweat dissipating panels.
Each zone offers targeted ventilation & cooling. Developed for warmer temperatures.
2 – Anatomical collar design : avoid chaffing from your pack!
3 – Long ¾ auto lock zipper ideal for temperature control
4 – 2 front pockets to stash your gels or other small items.
1 – Mix of functional patterns; protection (UV), ventilation, thermoregulation:
 Specific abdominal panel which combats temperature fluctuations (preventing stomach issues)
Unique diamond mesh side and dorsal panels allowing for sweat control and proper heat dissipation.
Sleeve mesh panel : optimal cooling
Main panel and sleeves: UV50 protection and thermorégulation
Seamless microfiber features: Polyamide NILIT Breeze® / Polypropylene AQUAFIL Dryarn® / Elastane / Antimicrobial / UV5O Protection


Made in Italy
Care Instructions: Hand wash cold (30°C max) and air dry flat. No machine wash or dry.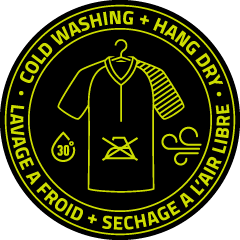 ---
TRAIL RUNNING SENSATION : Innovative Race Approved Seamless Wear
The jersey that's all about performance : completely rethinking design & functionality for the extreme.
Imagine total freedom of movement & made-to-fit like a second skin.
Extremely soft & non abrasive, every zone responds to specific needs; thermal regulation, breathability, increased comfort.
The SENSATION line combines seamless technology & integrated solutions for the most demanding runs. "Race" practical pockets offer clever storage for any event.
Unparalleled comfort & softness
+ ideal wicking & thermoregulation
+ integrated functional solutions & total liberty of movement
= a second skin