PX: 3.1 LITER INTUITIVE HYDRATION SOLUTION
The simple, lightweight & minimalist option for carrying your essentials.
#trail #road #freedom
Non-compressive & no bounce.
Wonderfully simple, PX discretely carries all your essentials.
Like a second skin, it's designed to go unnoticed!
High sitting, the PX allows immediate & easy access to hydration, feed, poles & adjustments.
Adjustable front sternum straps and our unique elastic side lacing system allow for a custom fit to almost any body type.
Discover stability, absolute freedom of movement, immediate access to storage and unconstrained breathing.
Optimal positioning of pockets & adjustments for natural, effortless & intuitive access.
Lightweight & breathable honeycomb mesh ensures ventilation and sweat dissipation without sacrificing strength or reliability.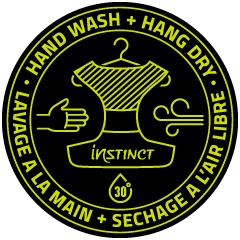 PX easily carries :
– 2 x 600ml of hydration
– Feed
– Rain jacket
– Safety Kit
– Phone
– Headlamp
– Poles
FRONTAL SOLUTIONS:
– 2x 600ml hydration pockets + elastic compression cords with auto lock. Sits high for immediate and effortless access.
– 2x 500ml feed storage pockets: extra large storage & easy access.
– 1x 100ml shoulder pocket, non-stretch internal cord ring + whistle. For your safety essentials and more …
–Front vertical pole attachment (both left and right side).
DORSAL SOLUTIONS:
– 1x 500ml horizontal pocket with elastic compression cord and auto lock + velcro locking system. Easily access your rain gear right from the first drop without removing bag!
– 1x 300ml bottom horizontal pocket with snap button closure gives central access to your safety kit, headlamp(s), gloves, arm warmers…
POLE SOLUTION:
– 1 front pole attachment solution. Front: vertically right & left
ADJUSTMENTS & FIT
– 2 adjustable chest straps mounted on 20cm sliders = custom fit vertically and horizontally.
– 2 double "S" elastic cross-lacing with auto lock: "on the fly" side adjustment!
– 2 elastic compression cords with auto lock for top and bottom back pocket.
Browse the detailed PX 3.1 LITER catalog below!